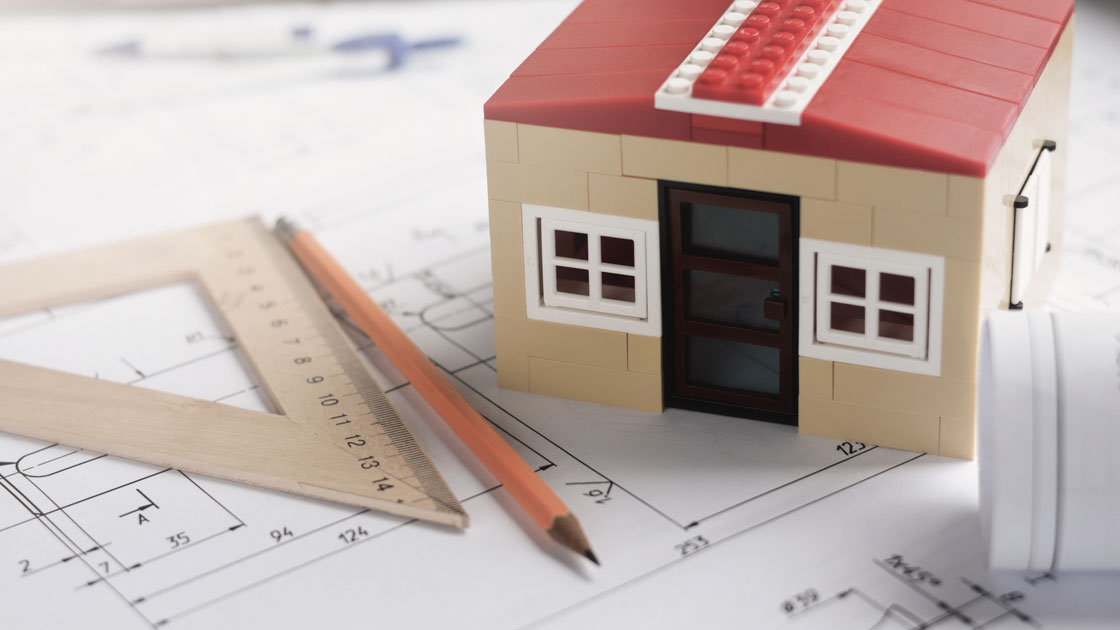 You can think about building a house if your preferred home isn't available on the market or if you want to design a home that is exclusively yours.
Choosing the floor plan, wanting everything in the home to be brand-new, and tailoring their home's elements were among the top factors cited by buyers who chose to purchase newly constructed homes.
The Truoba 3 bedroom houses are ideal for you, if you are looking forward to having more bedrooms in your new home. Are you ready top begin the journey of building your brand new home?
Remember that the construction process might differ from area to area and contractor to contractor, particularly if you're creating a complex bespoke home. Make careful to enquire about the builder's particular policies and practices.
Did you know that there are three options buyers might use when looking at new construction? Here they are:
Spec homes
A home builder creates a single-family home known as a spec home without having a specific buyer in mind. Instead, after it is completed, they intend to offer the property to a buyer. You might be able to choose some of the home's finishing touches, such as flooring, kitchen appliances, and paint color, based on how early in the entire process you are ready to enter into a contract. These homes are occasionally marked as "pre-construction" on the sales listing.
Tract homes
A developer buys a piece of property and divides it into separate lots to create a tract home. The homes in that planned neighborhood are then all built by one home builder. Condominiums, townhomes, or single-family homes can all be considered tract homes. There will be shared amenities and similar-looking residences in the majority of the neighborhood. Depending on the timetable, you might be able to choose some finishing in advance, much like with spec homes.
Totally custom houses
A fully custom home is one that you normally find the land for yourself before hiring a builder to construct. The floor plan, layout, and finishing are all up to you, but the process calls for careful planning, close attention to detail, and strict budgeting because custom homes may be pricey.
The process of building a home
You'll have to look around for the ideal lot if the land you want to build on isn't already yours. You can find properties for sale in your neighborhood with the assistance of a real estate professional. It can occur before or after the property is chosen, depending on your specific plans, but determining the size, layout, and design of your home is a huge undertaking. To make sure your home is structurally strong, complies with local code, and meets your demands, you'll need to have a number of different experts on your team. Construction will commence and your home will start to take shape once the plans and blueprints have been completed and your permits have been authorized.
Customized home construction is a challenging process that can take well over a year, based on your location, lot issues, house size, local regulations, and the permit-approval procedure. Remember to be patient while your dream home is loading.
Everplaces rebrands to focus on app-making-platform for travel brands and DMOs
For the last year, Everplaces has been powering two products simultaneously, the well-known travel tool app simply called "Everplaces" and a B2B tool for companies to make travel apps in a faster and better way.
From 1 January 2015 this will change, as we make changes in our business to split the products, and move focus to the app making platform.
Everplaces the app, which is used and loved all over the world, will continue running to support the community of travellers to find the very best insider tips for places to eat, sleep and play. It will retain the name and brand "Everplaces" and will be run by our wonderful designer cofounder Angelica Vargas, who will also find the time to work with other startups and brands to develop amazing designs, especially on mobile.
This strategic move enables us to focus our efforts inside the company on one product, rather than two. This is good news for all of our clients, such as German National Tourism Board, Urban Adventures, Epoque Hotels, etc., whose amazing travel apps are built on the platform. It will enable us to create travel related apps with even more advanced features, faster, easier and cheaper than ever before.
Till now, the app-making-platform has lived a life somewhat in the shadow of its larger sibling, Everplaces, a position it has now outgrown. The product will now get its own name, brand and resources. In this process, cofounder Christoffer Kaalund is stepping up as CEO. Christoffer is the technical mind behind the app-making-platform and knows it better than anyone else. Current CEO Tine Thygesen has decided to move on, and will only be involved in a non-operational capacity going forward.
Sometimes when you have two good things you have to make the hard choice to separate them, so each can grow and develop in its respective way. This is what this split allows us to do, and we are thoroughly convinced that it is the best way to serve our investors, clients and community. In fact, we are very excited about the new stage.
Don't hesitate to be in touch if you have further questions.
Tine Thygesen, Christoffer Kaalund and Angelica Vargas
Cofounders, Everplaces
More info:
Everplaces travel app: everplaces.com, and Apple App Store.
App-making-platform: business.everplaces.com

Hotel bookings: one in five nights now booked from mobile
Photo: Heather Satz
Australian online travel agency Wotif recently disclosed that 49% of their hotel-related traffic now comes from mobile (web and apps), a staggering increase of 37% from 2013. The online travel agency, recently acquired by Expedia, manages around 30,000 hotels in Asia, Australia and New Zealand.
That's a lot of eyes on those little screens… and they are not just browsing. They are happy to pay, too: Wotif adds that the number of nights booked from mobile is now 23% of the total.
Growth in revenue from mobile for Wotif / Source: Tnooz.
The Australian OTA is not alone. Expedia says that one in five nights is now booked from a phone; for Chinese travel agent eLong, it's almost one in three.
Last minute and more
Clearly, mobile is most useful in specific situations, such as last minute changes while en-route. Not surprisingly, its biggest supporters are frequent business travellers.
On the other hand, travellers are starting to turn to their phones only as an emergency fix: more and more of these bookings are being made more than one week in advance.
Time to invest in better apps
Wind in sails, then? Yes, and no. When surveyed, travellers agree that mobile is still their least favorite way of booking, mostly because it takes them longer than anything else (19 minutes on average!). Small screens and less established technology contribute to a poor user experience.
So - What should hotel marketers do?
First of all, treat all screens (desktop, phone, tablet) as separate marketing channels and provide the best user experience on each device. By now, having a dedicated booking app should be a no-brainer for anyone in the travel industry.
We expect that better apps and ease of use will make these numbers grow even more.
Roadtripping in Croatia
One year ago, our ambassador Elmar drove all the way from Germany to North Cape with his old VW van so he could catch a last glimpse of midnight sun. We caught up with him to see what he's been up to lately. As it turns out, his mobile home is still going strong!
Eat, sleep and wake up everyday to the view of your choice. All photos: Elmar Reckmann
A guide to Copenhagen Cooking - part 2
Photo: Johnno / Flickr
From DIY ice-cream (with liquid nitrogen!) to the finest street food in town, get ready for another weekend of food, drinks and everything in between! We have shortlisted the best events at Copenhagen Cooking. For the full program, you can download the free app.
Asian Street Food Festival
If you think that Copenhagen is lacking in the street-food department, it's time visit the Street Food Festival at Vesterbro Torv where the best kitchens in town will serve some of their their street-food hits.
Where & When: Vesterbrogade 39. Aug 29-31 Price: free. Event details here.
A guide to Copenhagen Cooking - Part 1
All photos courtesy of Copenhagen Cooking
The biggest food festival in Northern Europe, Copenhagen Cooking is ready to go, with ten days of food, wine and everything in between. We have done some legwork for you and went through the program (clicking in at more than 100 events!) and shortlisted ten of the most mouth-watering experiences.
And now, let the food feast begin!
No one can quite agree on the exact number of Greek Islands, but something is sure: they all look pretty darn good. Need some inspiration? Here's our checklist of what you should not miss on a island-hopping tour of the bluest .
Sleep at San Giorgio Hotel, Mykonos This boutique hotel is a little boho paradise by the beach. The interior is artfully decorated with handwoven rugs, exotic trinkets and lots, lots of light.
Explore a shipwreck in Zakyntos A famous destination is the only accessible from the sea is Shipwreck where the wreck of the coaster Panagiotis lies on a small beach, surrounded by 200 meters high, towering cliffs. Photo: C. Wegerhoff
Santorini Dive Center Where's Nemo? Go find him with an organized dive to the volcano or to sea reefs full of colorful acquatic life. Snorkeling is also great here. / Photo: divecenter.gr
Epistrofi, Mykonos A cute tavern located directly at Agios Stefanos Beach. Go there to enjoy a coffee in the sun or a dinner with sea view. /Photo: Mela Mörtenbäck
Cliff Diving Feeling adventurous? Test your nerves with a 10 meter jump into the blue at Kamari Beach.
Wine tasting at Boutaris & Son Winery: This lovely winery in Thira has with a large selection of local wines. Taste as many different wines as you can and grab a chance to try Santorini's Vinsanto! The Boutaris family has been in the wine business for more than 130 year. / Photo: Yannotis Associates
Astra Suites Hotel, Thira: Perched right atop the volcanic cliffs of Santorini, this boutique hotel has heart-stopping views over the sparkling Aegian sea. / Photo: Astra Suites
For more tips, check out our collection on Everplaces!
Stand out from the crowd: How to optimize your Google Play app details page
With more than one million apps available on Android's marketplace, it's easy to get lost among hundreds of competitors. Here is our advice on how to make your app really stand out.
Photo:
Sara Sampsel
Last year, 60% of all downloads came from people browsing in the app stores: this means that if you're not optimizing your app page, you're missing out on the largest opportunity to get your product in front of your customers.
Most of the advice applies to both Apple and Google stores, but on the Play Store you will see more of the Google legacy, with searchable descriptions, integrated YouTube videos and more focus on inbound links.
Search optimization cheat sheet
Title: Get the title right and your position will improve dramatically! Have your primary keyword here, ideally within the app name. You can then include one or two extra keywords to get better optimize for the most relevant searches: for example, a travel app might perform better after adding city or guide to the name.
Have you been to Montenegro yet? No? Your guide to the last wilderness in Europe
Dense forest of beech, maple and fir, towering mountains, deep deep gorges and wild mountain rivers. Where is that? We're on our way to Montenegro, the last corner of true wilderness on the Mediterranean. Our Project Manager and insatiable explorer Ani is a local expert, so we got a few tips out of her!
Photo:
Lab604 / Flickr
Summer in the city: the best urban beaches in Europe
Photo: Arkady Genkin
It's pretty hot in Copenhagen today! The Everplaces team likes to cools it down at Bryggen, a beach a few minutes' walk from our office. For all fellow summer city dwellers around the world, we've rounded up a list of the best urban oases for swimming, sunbathing and getting sand in your toes without leaving town. See you in the water!
Welcome to the little Miami of Scandinavia! From June to September this otherwise bleak neighborhood becomes a parade of tattoos, tanned bodies, hip-hop music, basketball players, barbecues and occasional show-offs doing Olympic flips in the water. Even if you're not into canal swimming, this is a prime people-watching spot.
Initially conceived as an art project to enliven a neglected neighborhood, this 90-foot-long 'bathing ship' was created in 2004 out of a converted barge and is now found floating in the Spree river, complete with beach chairs and happy beach-goers. Like everything in Berlin it's open late at night, more often than not with DJs and live music, so try an evening swim!
The beach at the Arganzuela is part of a major project by the City of Madrid to create 10-km long recreational area on the banks of the Manzanares. The park includes rowing lanes on the river, kiosks, cafés and restaurants, bike paths, walks, terraces and children's playgrounds.
Welcome to the original urban beach, the one that started the trend. Since 2002, every summer the banks of the Seine are covered in sand and dotted with beach chairs and palm trees, to offer a little taste of the French Riviera in the city. This year, the Louvre is taking part with an open-air gallery of Roman marbles, bathing beauties and other beach-inspired artwork that is on sight at the Tunnel of the Tuileries until August 17th.
The beach at Strand West is open year round for a bite and a drink, but it really comes to life in the summer months, when it hosts evening campfires and live bands. Here the crowds are more relaxed than at other urban beaches, like Strand Zuid, and the location is quite, too, with very little noise and traffic. Best of all, it's only a ten minutes bike from Centraal Station!
You'll find students, eurocrats, sandcastle builders, Tai-chi masters, ball game players and everyone in between on the cobblestone banks of the Brussels canal. Straw huts and Caribbean food contribute to the tropical feel (but local Trappist beers is pretty much the refreshment of choice). During the day there are several activities for kids, while at night the beach comes alive with live music.
For a complete guide of the best city beaches in Europe, head over to our Everplaces collection. Do you have more tips for summering in the city like a real pro? Let us know in the comments!